Polifenoles y actividad antioxidante de extractos acuosos de cálices de Hibiscus sabdariffa L.
Franklin Jesús Pacheco Coello

Universidad de Carabobo
Resumen
Las investigaciones muestran que los extractos de Hibiscus sabdariffa L, son una realidad en el diseño de diversos productos que favorecen la prevención o tratamiento de enfermedades crónico degenerativa. El estudio tuvo como objetivo, comparar el contenido  de polifenoles y la actividad antioxidante  en cálices de Hibiscus sabdariffa L., de tres marcas comerciales expedidas en  Venezuela. Se analizaron los extractos acuosos obtenidos de los cálices. Se utilizó el método de Folin-Ciocalteu, método colorimétrico propuesto por Marinova y DDPH para la actividad antioxidante Se encontró diferencia estadísticamente significativa en la concentración de polifenoles y flavonoides. Los extractos arrojaron actividad antioxidante por encima del 50%. A pesar de la variabilidad en el contenido de compuestos bioactivos, el consumo de extractos acuosos representa la  principal vía de consumo de antioxidantes a través de esta planta.
Citas
Ali, B., Wabel, N., Blunden, G. (2005). Phytochemical, pharmacological and toxicological aspects of Hibiscus sabdariffa L. Phytother Research .19(1): 369-375.

Anokwru, C.P., Esiaba, I., Ajibaye, O., Adesuyi, A.O. (2011). "Polyphenolic content and antioxidant activity of Hibiscus sabdariffa calyx". Research journal of medical plant. 5: 557–566.

Babalola, S.O., Babalola, A. O., Aworh, O.C. (2001) Compositional attributes of the calyces of roselle. The journal of food tech­nology in Africa. 6(4): 133-134.

Benzie, I.F.F. and Strain, J.J.(1996). The ferric reducing ability of plasma (FRAP) as a measure of "Antioxidant power": The FRAP assay. Anales. Biochemestry. 239(1):70–76.

Büyükbalci, A., El, S.N. (2008). Determination of in vitro antidiabetic effects, antioxidant activities and phenol contents of some herbal teas. Plant Foods for Human Nutrition. 63(1):120-125.

Castillo-Juárez, I., González, V., Jaime-Aguilar, H., Martínez, G., Linares, E. (2009).Anti-Heli­cobacter pylori activity of plants used in Mexican traditional medicine for gastrointestinal disorders. Journal of ethnopharmacology. 122(2): 402–405.

Chen, C., Hsu, J., Wang, S. (2003). Hibiscus sabdariffa extract inhibits the development of atherosclerosis in cholesterol-fed rabbits. Journal of Agricultural and Food Chemistry. 51(18):5472-5477.

Estrada-Reyes, R., Ubaldo-Suárez, D., Araujo-Escalona, A. (2012).Los flavonoides y el sistema nervioso central .Salud Mental .35 (1):375-384.

Frank, T., Netzel, G., Carle, R., Kler, A., Kriesl, E.; and Bitsch, I. (2012). Consumption of Hibiscus sabdariffa L. aqueous extract and its impact on systemic antioxidant potential in healthy subjects. Journal of the Science of Food and Agriculture. 92 (10): 2207–2218.

Fernández-Arroyo, S., Hernandez López, M., Beltrán Debón, R., Borrás Linares, I., Barrajón Catalán, E., y Joven, J. (2012). Bioavailability study of a polyphenol-enriched extract from Hibiscus sabdariffa in rats and associated antioxidant status. Molecular Nutrition and Food Research. 56 (10): 1590–1595.

Fu, L., Xu, B.T., Xu, X.R., Gan, R.Y., Zhang, Y., Xia, E.Q., Li, H.B. (2011).Antioxidant capacities and total phenolic contents of 62 fruits. Food Chemistry. 129(1):345–350.

Gan, R.Y, Li, H.B., Gunaratne, A., Sui, Z.Q., Corke, H. (2017). Effects of fermented edible seeds and their products on human health: Bioactive components and bioactivities. Food Scientific. 16:489–531.

Herrera-Arellano, A., Flores-Romero, S., Chávez-Soto, M.,Tortoriello, J.(2004). Effectiveness and tolerability of a standardized extract from Hibiscus sabdariffa in patients with mild to moderate hypertension: a controlled and randomized clinical trial. Phytomedicine. 11(5): 375–382.

Khaghani, S. (2011).Selective cytotoxicity and apoptogenic activity of Hibiscus sabdariffa aqueous extract against MCF-7 human breast cancer cell line. Journal of Cancer Therapy. 2(3): 394–400.

Leyva Daniel, D., Barragán Huerta, E., Anaya Sosaa, M., Vizcarra Mendoza, G. (2012). Effect of fixed bed drying on the retention of phenolic compounds, anthocyanins and antioxidant activity of roselle (Hibiscus sabdariffa L.). Industrial Crops and Products .40: 268–276.

Marinova, D., Ribarova, F., Atanassova, M. (2005).Total phenolics and total flavonoids in bulgarian fruits and vegetables. Journal of the University of Chemical Technology and Metallurgy.40 (3): 255-260.

Medina-Carrillo, R., Sumaya-Martínez, M., Machuca-Sánchez, M., Sánchez-Herrera, L.(2013). Actividad antioxidante de extractos de cálices deshidratados de 64 variedades de jamaica (hibiscus sabdariffa l.) en función de fenólicos y antocianinas totales. Revista Ciencias Técnicas Agropecuarias. 22(1): 41-44).

Oboh, G. y Rocha, J.(2008). Antioxidant and neuroprotective properties of sour tea (Hibiscus sabdariffa, calyx) and green tea (Camellia sinensis) on some pro-oxidantinduced lipid peroxidation in brain in vitro. Food Biophysics. 23(2):345-355.

Páez, I., Rodríguez, J., Cruz, L. (2018). Optimización de la extracción de antocianinas de hibiscus sabdariffa L. y su caracterización cromática. Revista Ciencia y Tecnología de Alimento. 28(2):17-21.

Pérez, D. y Ortiz, Y. (2011). Determinación de la capacidad antioxidante de bebidas de flor de jamaica y tamarindo. Revista Ciencia y Tecnología de Alimento. 21(1):31-33.

Prenesti, E., Berto, S., Daniele, P.G., Toso, S. (2007). Antioxidant power quantification of decoction and cold infusions of Hibiscus sabdariffa flowers. Food Chemistry. 100(2): 433– 438.

Ramírez, M., Plaza, A., Azeredo, M., Balaban, M., Marshall, M. (2011). Physicochemical and phytochemical properties of cold and hot water extraction from Hibiscus sabdariffa. Journal Food Scientific. 76(3): 428-435.

Reyes-Luengas, A., Salinas-Moreno, Y., Ovando-Cruz, M., Arteaga-Garibay, R., Martínez-Peña, M. (2015).Análisis de ácidos fenólicos y actividad antioxidante de extractos acuosos de variedades de jamaica (Hibiscus Sabdariffa L.) con cálices de colores diversos. Agrociencia .49 (1): 277-290.

Salazar González, C., Vergara Balderas. F.T., Ortega Regules, A.E., Guerrero Beltrán, J.Á. (2012). Antioxidant properties and color of Hibiscus sabdariffa extracts. Ciencia e Investigación Agraria. 39(1): 79-90.

Sáyago-Ayerdi, S. G., Arranz, S., Serrano, J, Goñi, I.(2007). Dietary fiber content and associated antioxidant compounds in roselle flower (Hibiscus sabdariffa L.) beverage. Journal of agricultural and food chemistry. 55(19): 7886-7890.

Singleton, VL. and Rossi, JA.(1965).Colorimetry of total phenolics with phosphomolybdic–phosphotungstic acid reagents. American Journal of Enology and Viticulture.16 (3): 144–158.

Soler-Rivas, C., Espín, J., Wichers, H. (2000). An easy and fast test to compare total free radical scavenger capacity of foodstuffs. Phytoche Anales. 11(1): 330-338.

Tsai, P. J., Mcintosh, J., Pearce, P., Camden, B., Jordan, B.R .(2002). Anthocyanin and antioxidant capacity in roselle (Hibiscus sabdariffa L.) extract. Food Research International. 35(4):351–356.

Vankar, P.S. y Srivastava, J. (2008). Comparative study of total phenol, flavonoid contents and antioxidant activity in Canna indica and Hibiscus rosa sinensis: Prospective natural food dyes. International Journal of Food Engineering .23(2):234-246.

Wrolstad, R. E., Durst, R. W., Lee, J. (2005). Tracking color and pigment changes in anthocyanin products. Trends in Food Science & Technology. 16(9): 423-428.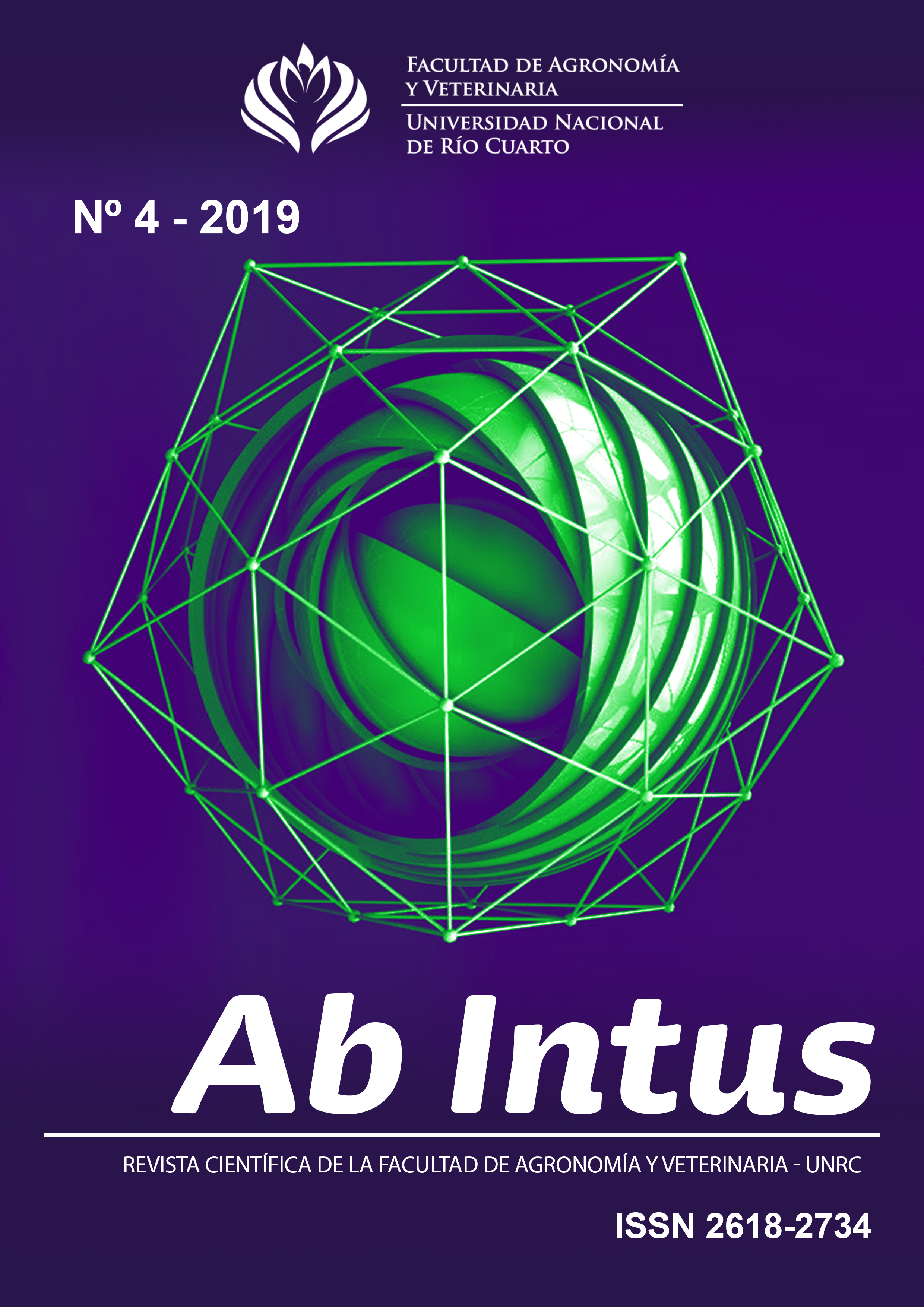 Esta obra está bajo licencia internacional
Creative Commons Reconocimiento-NoComercial-CompartirIgual 4.0
.