Percepciones de veterinarios clínicos sobre los atributos personales y profesionales apreciados por sus clientes
Carina Imoberdorf

Facultad de Agronomía y Zootecnia, Universidad Nacional de Tucumán

Victor Arcila Quiceno

Universidad Cooperativa de Colombia, Sede Bucaramanga

Antonio Ibarreche

Facultad de Agronomía y Zootecnia, Universidad Nacional de Tucumán

Pablo Tarabla

Facultad de Ciencias Agropecuarias, Universidad Católica de Santa Fe

Marcelo Signorini

Consejo Nacional de Investigaciones Científicas y Técnicas. Facultad de Ciencias Veterinarias, Universidad Nacional del Litoral.

http://orcid.org/0000-0001-6537-8782

Hector Tarabla

Facultad de Ciencias Veterinarias, Universidad Nacional del Litoral

http://orcid.org/0000-0001-6442-0213
Resumen
Se desarrolló un estudio observacional transversal en 210 Veterinarios muestreados aleatoriamente en la Provincia de Tucumán con los objetivos de describir los atributos personales y profesionales en veterinarios clínicos y sus relaciones con variables sociodemográficas del profesional. El análisis estadístico incluyó χ2, correlación de Pearson y la generación de categorías y atributos utilizando InfoStat® y Atlas.ti®. Los clínicos de pequeñas especies, generalmente más jóvenes y del género femenino, destacaron aspectos como: paciencia, confianza y buen trato hacia personas y pacientes. Como contrapartida, los veterinarios de grandes animales, frecuentemente varones y de mayor edad, resaltaron atributos como: puntualidad, responsabilidad, profesionalismo, experiencia, confianza, precisión en el diagnóstico, practicidad y resguardo de los aspectos económicos.
ARK-CAICYT: ark:/s26182734/wyw1fdnmr
Citas
Ašmenskaitė, L., Astromskienė, A. and Kerzienė, S. (2016). Factors influencing choice of veterinary service. Proc. 22nd Annual International Scientific Conference "Research for Rural Development 2016" Vol. 2, Jelgava, Latvia, pp. 174-180.

Cake, M.A., Bell, M.A., Williams, J.C., Brown, F.J., Dozier, M., Rhind, S.M. and Baillie S. (2016). Which professional (non-technical) competencies are most important to the success of graduate veterinarians? A Best Evidence Medical Education (BEME) systematic review: BEME Guide No. 38. Medical Teacher 38: 550-63.

Case, D.B. (1988). Survey of expectations among clients of three small animal clinics. Journal of the American Veterinary Medical Association 192: 498-502.

Coe, J.B., Adams, C.L. and Bonnett, B.N. (2008). A focus group study of veterinarians' and pet owners' perceptions of veterinarian-client communication in companion animal practice. Journal of the American Veterinary Medical Association 233: 1072-1080.

Gordon, S., Gardner, D.H., Weston, J.F., Bolwell, C.F., Benschop, J. and Parkinson, T.J. (2019). Quantitative and thematic analysis of complaints by clients against clinical veterinary practitioners in New Zealand. New Zealand Veterinary Journal 67: 117-125.

Gregório, H., Santos, P., Pires, I., Prada, J. and Queiroga, F.L. (2016). Comparison of veterinary health services expectations and perceptions between oncologic pet owners, non-oncologic pet owners and veterinary staff using the SERVQUAL methodology. Veterinary World 9: 1275-1281.

Hamood, W.J., Chur-Hansen, A. and McArthur, M.L. (2014). A qualitative study to explore communication skills in veterinary medical education. International Journal of Medical Education 11: 193-198.

Kerdel Vegas, F. (2004). Las grandes paradojas de la medicina actual. Gaceta Médica de Caracas, Academia Nacional de Medicina 112: 15-31.

Kristensen, E. and Jakobsen, E.B. (2011). Challenging the myth of the irrational dairy farmer; understanding decision-making related to herd health. New Zealand Veterinary Journal 59: 1-7.

Lewis, R.E. and Klausner, J.S. (2002·. Nontechnical competencies underlying career success as a veterinarian. Journal of the American Veterinary Medical Association 222: 1690–1696.

Martin, F. and Taunton, A. (2006) Perceived importance and integration of the human-animal bond in private veterinary practice. Journal of the American Veterinary Medical Association 228: 522-527.

Mellanby, R.J., Rhind, S.M., Bell, C., Shaw, D.J., Gifford, J., Fennell, D., Manser, C., Spratt, D.P., Wright, M.J.H., Zago, S. and Hudson, N.P.H. (2011). Perceptions of clients and veterinarians on what attributes constitute 'a good vet'. Veterinary Record 168: 616.

Moyer, W., O'Grady, S.E. and Werner, H.W. (2012). The equine practitioner-farrier relationship: building a partnership. Veterinary Clinics of North America. Equine Practice 28: 117-129.

Shaw, J.R., Adams, C.L., Bonnett, B.N. (2004). What can veterinarians learn from studies of physician-patient communication about veterinarian-client-patient communication? Journal of the American Veterinary Medical Association 224: 676-684.

Shaw, J.R., Bonnett, B.N., Roter, D.L., Adams., C.L. and Larson, S. (2012). Gender differences in veterinarian-client-patient communication in companion animal practice. Journal of the American Veterinary Medical Association 241: 81-88.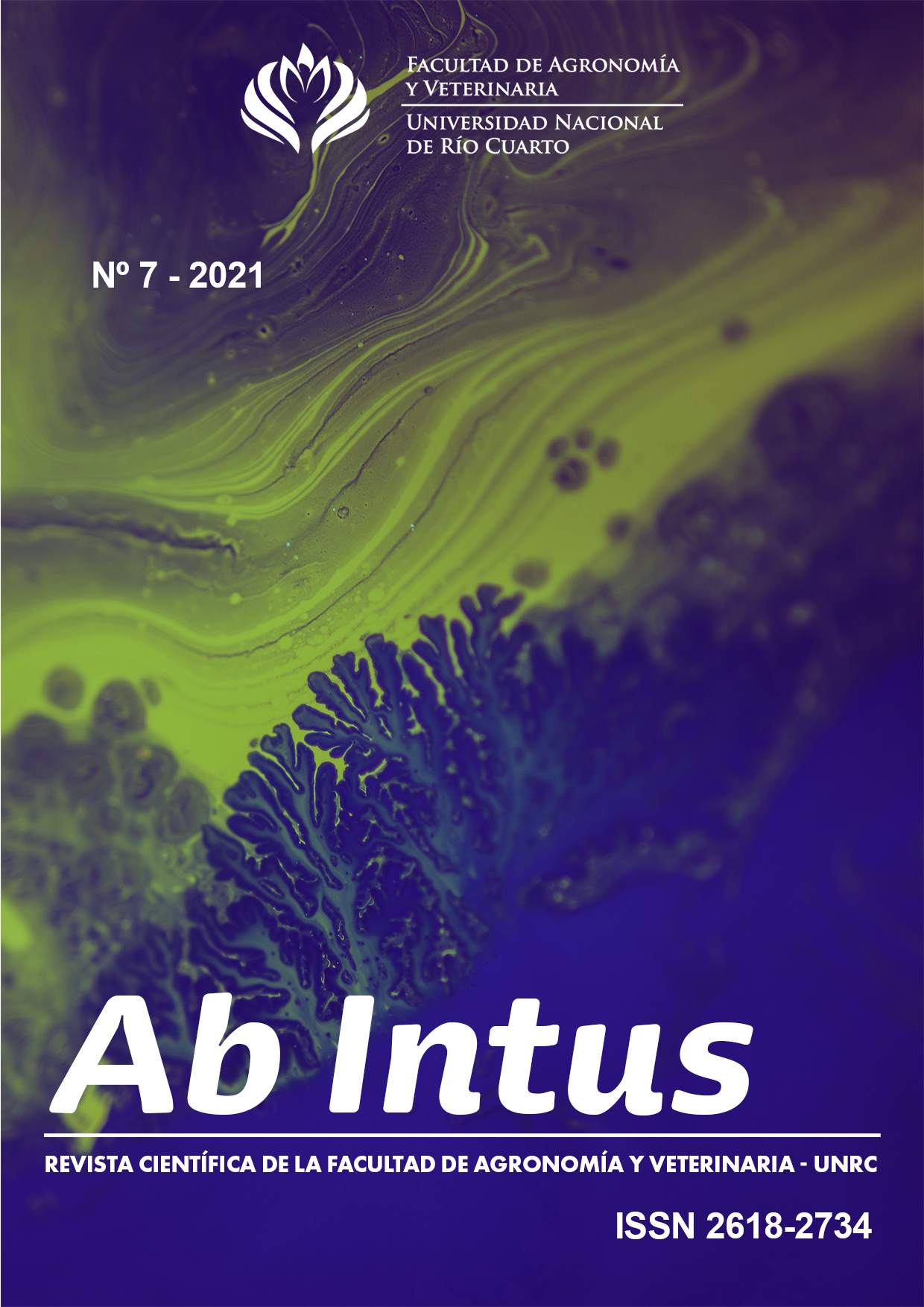 Sección
Comunicaciones Breves
Esta obra está bajo licencia internacional
Creative Commons Reconocimiento-NoComercial-CompartirIgual 4.0
.
La aceptación de colaboraciones por parte de la revista implica la cesión no exclusiva de los derechos patrimoniales de los autores a favor del editor, quien permite la reutilización bajo Licencia Creative Commons Atribución-NoComercial-CompartirIgual 4.0 Internacional (https://creativecommons.org/licenses/by-nc-sa/4.0/deed.es).